OUT-TAKES by photographer Jack McConnell
Exhibit at Heirloom Market at Comstock Ferre
For 10 years I've been shooting New England stone walls, building an archive of hundreds of photos that hint at the four billion years of interplay between fire and ice. I was drawn at first by the form, the quiet criss-crossing of piled stone against the surrounding woods and fields. The scurf of lichen against granite stone. Fiddleheads nestled within a niche of sun-baked rock. The puzzling presence of glacial erratics in an empty field.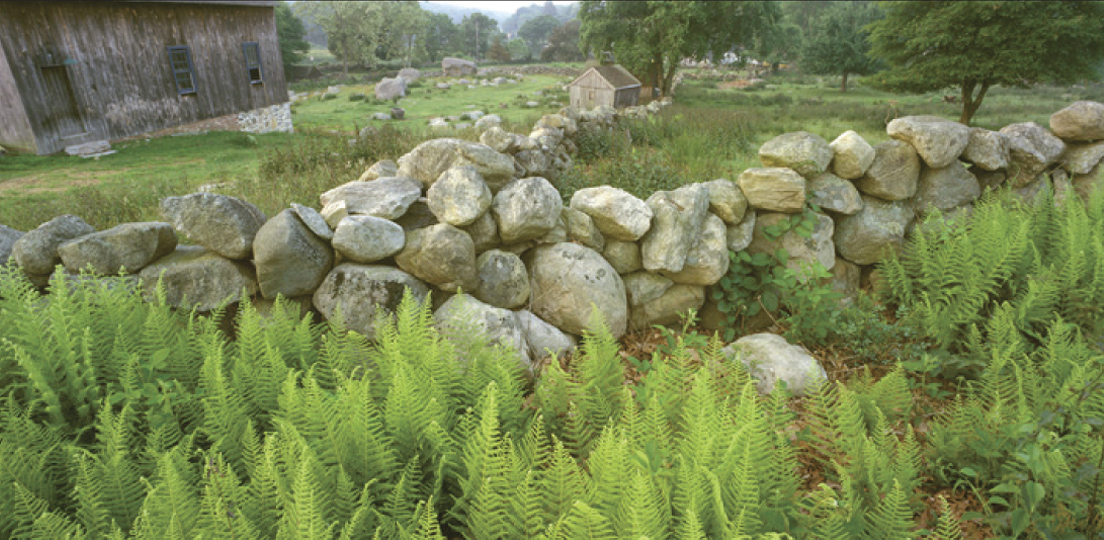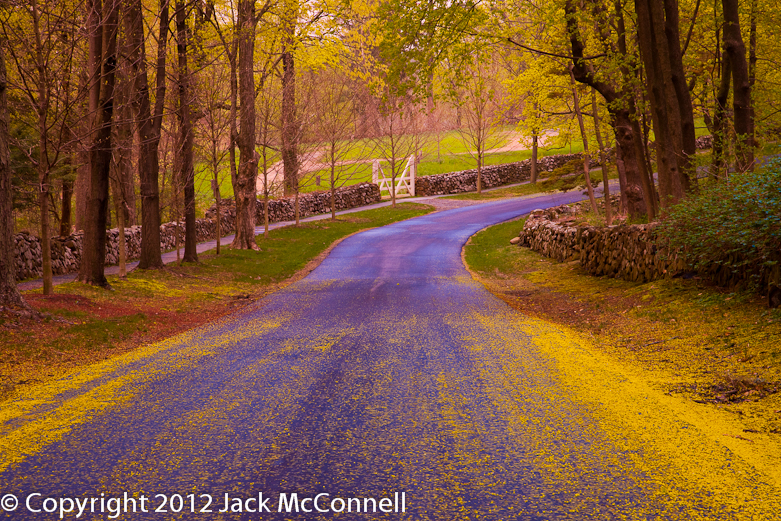 To know New England well, one must know its stone walls. Forged at scorching temperatures deep within the earth and brought to the region by huge glaciers, each stone is the result of both fire and ice. Today's stone walls continue to be transformed by biological processes. Bacteria tarnish them; lichens dissolve them. Vines penetrate and loosen their stones. Trees blown down during hurricanes knock large gaps in walls, as though taking bites of the earth. Left untended every wall will come apart, tumble to the ground, disperse over acres of soil, and be buried by encroaching vegetation. Although inanimate, stone walls have an important story to tell.
They give us a clock by which we can judge the passage of almost unimaginable time.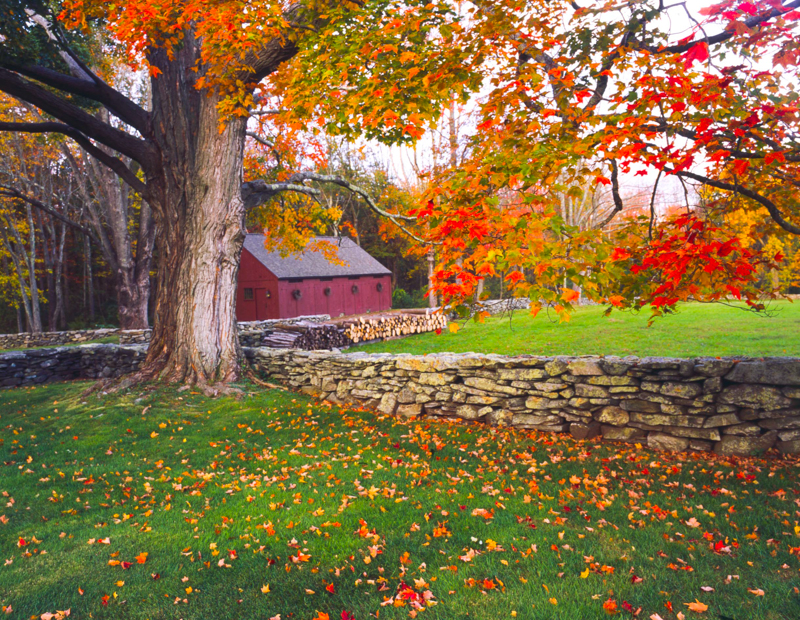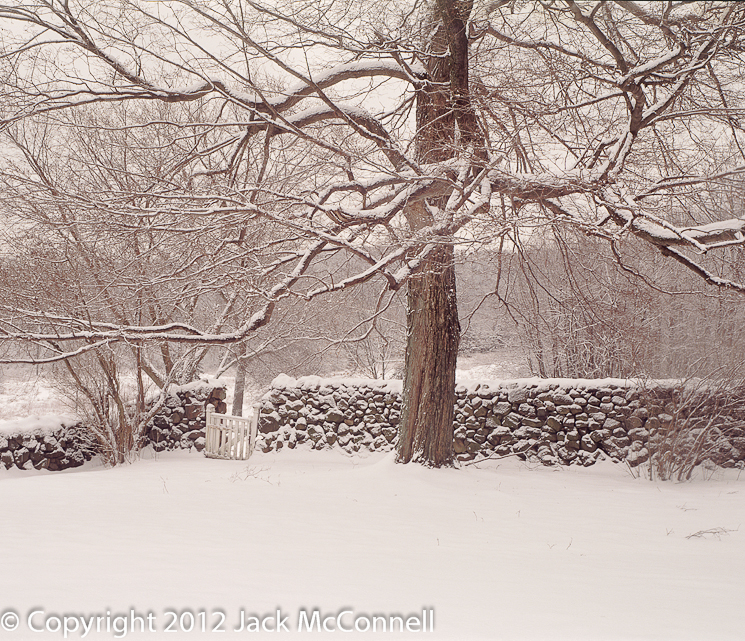 When I come upon a stone wall, and bend to adjust my camera and focus my lens, I can't help but feel the presence of the original hand that first stacked stone upon stone, maybe 200-300 years ago. I think of the generations of stewards and caretakers since, who have mended the wall and kept Nature's cruel intentions at bay. I examine stones dropped here 20,000-30,000 years ago by the roiling glacial turmoil of the last Ice Age. And I think of the hot furnace that forged these stories millions of years ago in the belly fires of Earth. By stopping here to tinker
with my cameras, I become part of the history, and connect to that long line of events.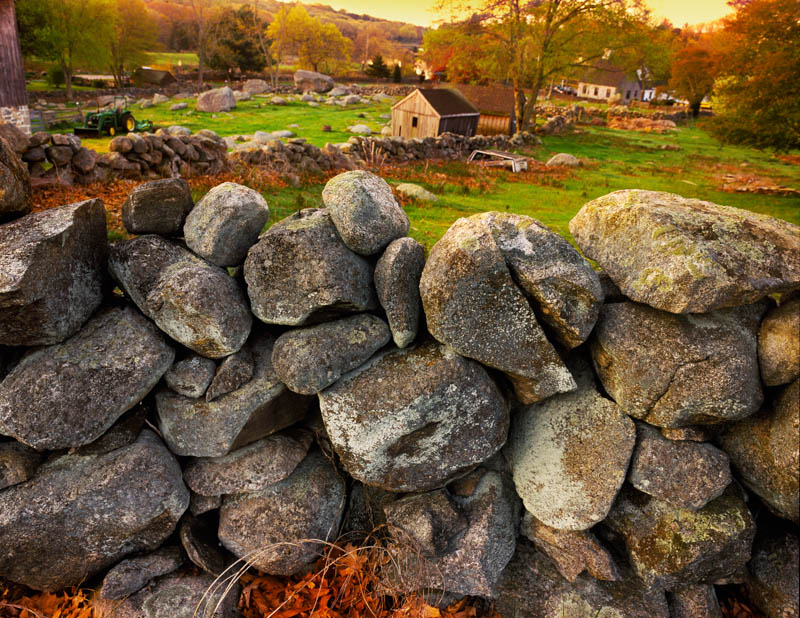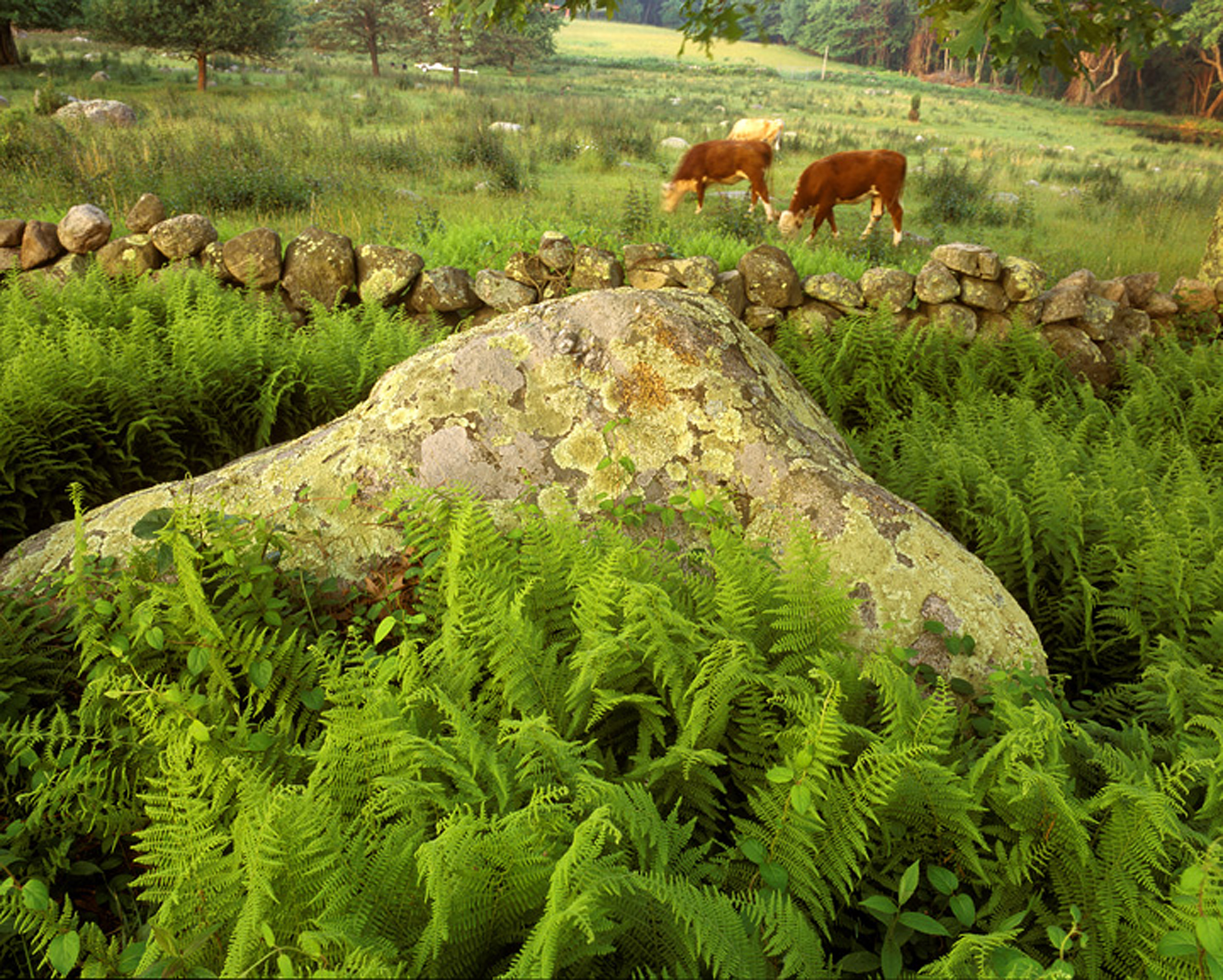 Thirteen of my stone wall photographs are on display and for sale this spring at the Heirloom Market at Comstock Ferre at 263 Main Street, Wethersfield, CT. The renovation of the old Comstock Ferre garden center into a café, specialty food shop, and seed emporium, is a great place to rendezvous with family and friends. Spiro and Julia Koularis and their band of merry barristas produce an array of pastries, sandwiches, salads, soups and specialty drinks that are beyond amazing.
Before you go, check out my website: JackMcConnellPhotography.com and click on Collections – Stone Walls and Farms P1-6. If stone walls are not your thing, find other art that speaks to you by browsing through my twelve Fine Art Collections and select inspiring photographs for your office or home. Go to the Purchase Page to order prints at many custom sizes. Call me with any questions at 860.563.6154 or send me an email to jack@jackmcconnellphotography.com.